MES software - Manufacturing Execution System
What's a MES software ?
MES (Manufacturing Execution System) software in an IT tool whose primary objective is to collect all production data in real time in order to optimize the monitoring and industrial processes' management.
Thanks to the centralization and orchestration of this data, the MES software will be able to deliver all the relevant information (performance indicators, product traceability, conformity checks, operating methods' monitoring, preventive maintenance, etc.) to enable the manufacturer to continuously optimize its production activities and to be responsive to market developments.
COOX : the Heart of Smart Factory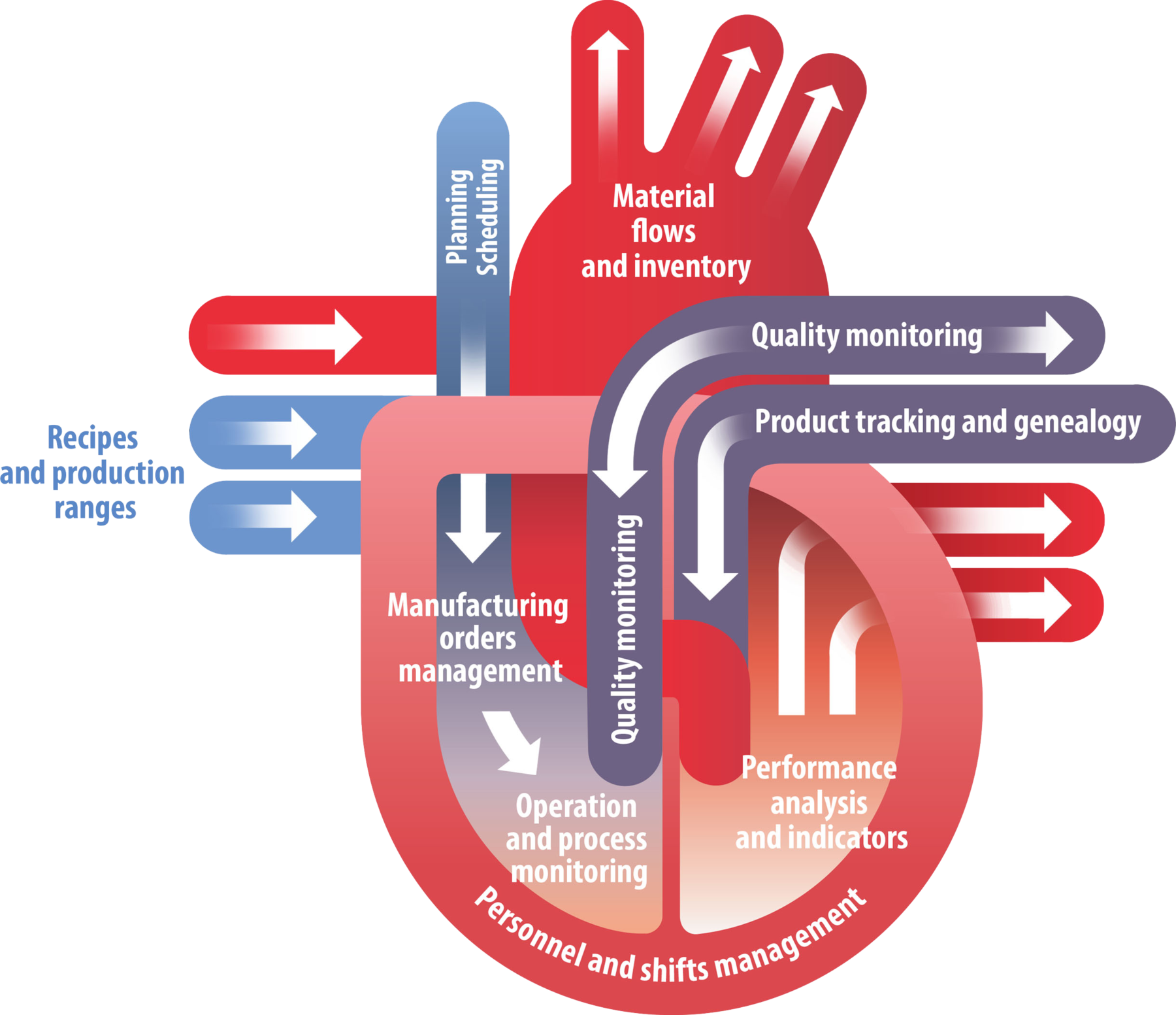 The MES COOX software (Manufacturing Execution System) or MOM (Manufacturing Operations Management) is the heart of the smart factory. It allows you to control and optimize all stages of production, from manufacturing orders from ERP or your management system, to storage or shipping of products. The MES COOX software also makes it possible to control the performance of your installations through performance and quality indicators such as OEE.
Connected to your ERP, COOX (COllaborative Operation & eXecution) collects all your production data in real time.
They are then analyzed to allow you to plan your production, control quality, obtain the traceability of your products and operations, follow your own performance indicators to react and anticipate breakdowns and hazards in your production instead of suffering them.
Thanks to its innovative modeling technology, the MES COOX software adapts to any type of industrial process and any installation configuration. The models (equipment, operations, etc.) are reusable on one or more sites. They contribute to the speed of deployment and the robustness of the applications.
Discover COOX on video in 2 min
COOX 8 offers access to the latest innovations in terms of digitizing operations with multimedia contextual help for operators. Of course, the fundamentals of COOX such as the systematic traceability of both manual and automatic operations and the modeling of installations are still required.
The functional improvements cover all areas and include in particular:
Entry of stops and optimized rejects
Detailed analysis of indicators and real-time performance monitoring
Digitization of assisted operations
New customizable app template
Traceability of manual or automatic operations
In short, you will have understood that the new COOX 8 version combines all the advantages to allow you to control your process with flexibility and precision.
Features delivered by the MES COOX software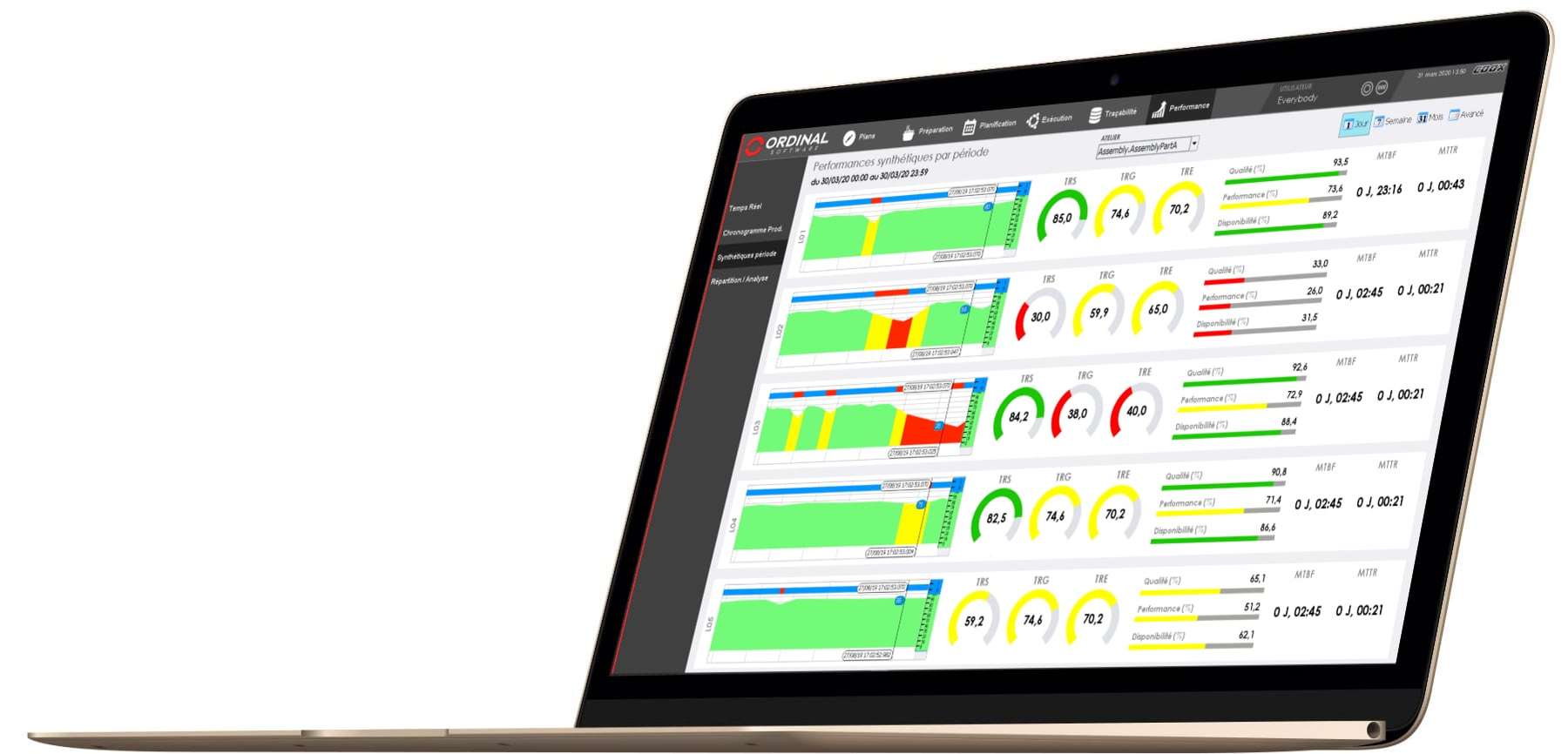 Quality and industrial performance are part of the for continuous improvement of manufacturing processes (TPM approach : Toal Productive Management). Key Performance Indicators OEE calculation and monitoring Real-time graph display