WHAT ARE THE
ADDED VALUES

OF THE COOX SOFTWARE?
The MES COOX offer is a pre-packaged MES product (real-time production monitoring) based on the COOX platform and its standard MESbox modules which are implemented using a preconfigured, customizable application. It is designed for any companies wanting to install a MES system and see a quick return on investment (ROI).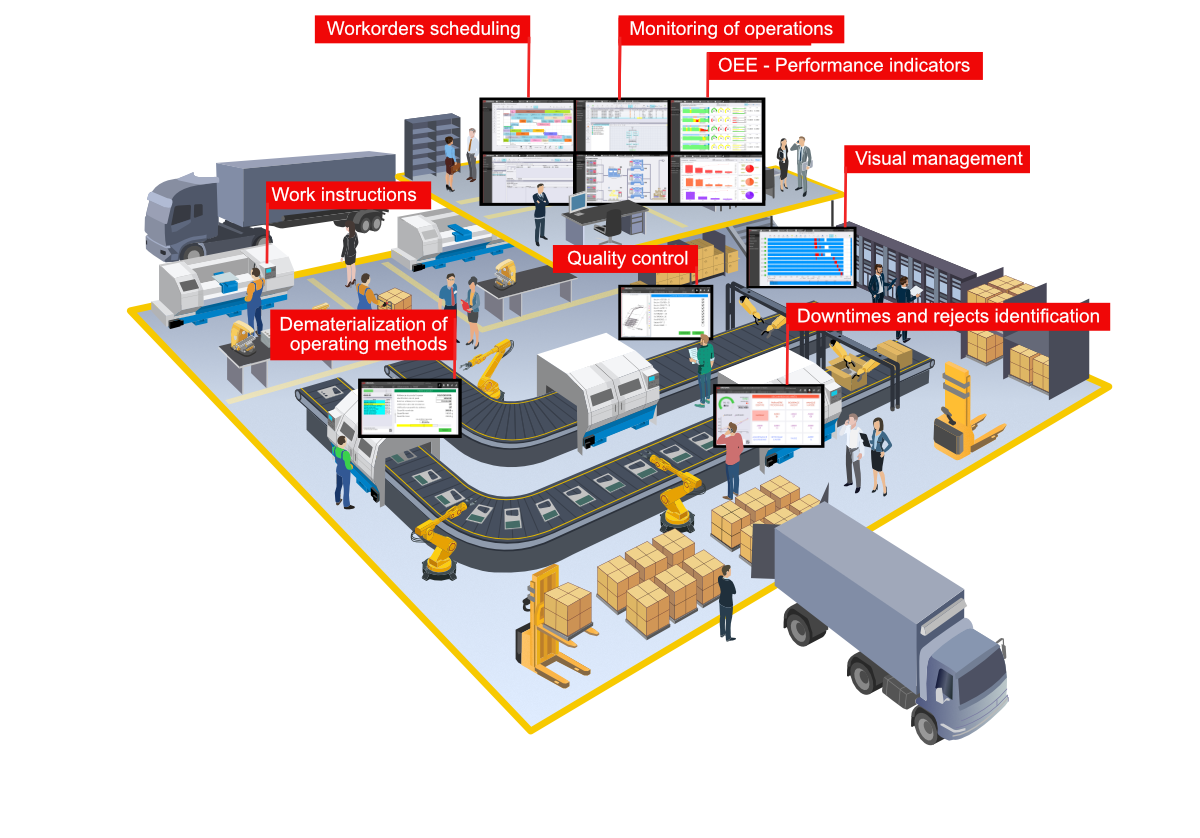 The 5 added values of the MES COOX software
Real-time control of manual or automated processes
Systematic tracking through modeling
Dynamic and intuitive interfaces, ready to use
Modular MES/MOM & SCADA functional coverage
Easy to implement and deploy
With COOX MESbox, you no longer need to draft specification sheets. Simply browse the list of ready-to-use, customisable features provided by the application and check that they match your key needs. If you are on a tight budget, choose one or more modules that will give you the fastest return on investment. It takes under a few weeks to implement them and the savings you make will quickly enable you to fund other features.
The COOX MESbox package is value for money and easy to implement. It can adapt to all manual and automated processes, from one machine or workstation to an entire factory.
Thanks to its open architecture, you can add the platform's MES Enterprise interface access extension at any time in order to incorporate new functions.
Otherwise, all of the standard business components can be configured (presence and size of function buttons, font size, column width, etc.) and you can have customised control panels for all manufacturing stages, quality checks, stoppage/wastage notifications and other types of operations.
The MES COOX also delivers systematic traceability of the process and products coupled with the process: more dynamic, more reliable, and which follows changes. Beyond the simple compliance with the requirements, you have an effortless unique tool to improve your performance.
Finally, the COOX MESbox package also includes the (SCADA) supervision module at no extra charge.