Minerals - Glass
Minerals with very specific properties are essential for the manufacture of a multitude of industrial products, from the common objects of our daily lives to the advanced technologies that shape the uses of tomorrow.
Glass in all its forms, ceramic products, renewable energies, aeronautics, mechanics, automotive, electronic components...All sectors use minerals.
As a result, this sector is subject to numerous certification standards throughout the value chain, from exploration to the final product, including extraction or transport.

The COOX MES solution was designed to meet these requirements.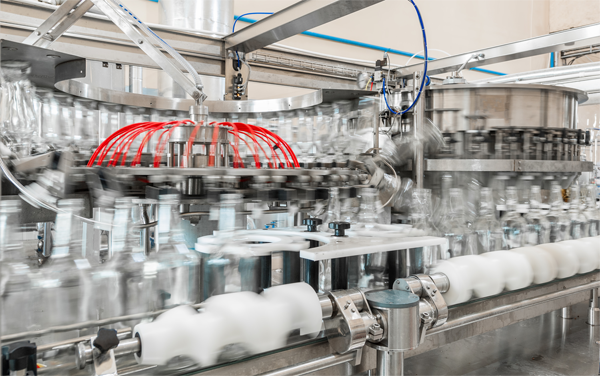 Environmental responsibility and irreproachable traceability
For all sectors of industry, the subject of social and environmental responsibility is gaining momentum under the joint pressure of public opinion and investors, who are increasingly demanding ethical guarantees.
As a sign of the importance of these new requirements, the major London Metal Exchange has unveiled the criteria that will apply to users of its platform in 2023:
Compliance with OECD ethical standards and exemplary traceability of metals sold
Harmonize and improve traceability with careful monitoring of the steps taken by the ore, from the mine shaft to the end buyer, with certification of origin, quality and compliance with the various standards.
By obtaining real-time systematic traceability of raw materials, COOX enables a reactive response to market expectations and regulatory requirements, in accordance with industry standards. If a result obtained seems abnormal, COOX delivers a detailed mode which reconstitutes in a tree structure all the progress of a raw material in question until the final product.
Planning - Scheduling - Detailed planning
The market structure of the minerals and glass industry, combined with certain peculiarities of the process and production flows, make the management of planning processes particularly complex.
This market is mainly held by large multinational companies, with several factories, but the production facilities are often managed by separate companies. Inter-company orders to balance workloads between different companies and their production are common.
It is therefore essential to be able to anticipate, to properly plan color campaigns, maintenance campaigns, load limits, mold changes, in short, to have detailed production planning at your disposal in order to deal with all critical constraints related to the production process.

With the PMT module of COOX (Production Management & Traceability, you can follow all production or planned production orders and be immediately alerted in the event of a discrepancy between the planned dates and durations and those actually carried out.
The interface is extremely flexible and allows, through a set of options, to be interested only in one piece of equipment or to control an entire workshop. For each production order, the states of the phases in progress are displayed in real time in the form of a table or an animated grafcet.
Improved performance in the 4.0 era
The new technologies of Industry 4.0 make it possible to eliminate many non-value-added tasks, to gain in safety and operational efficiency.
Whether by dematerializing paper forms, by acquiring a new generation of intelligent and connected production machines, by having real-time access to all relevant production data (performance indicators, detailed analysis of the causes of and scrap, quality rate, etc.), the manufacturer is able to implement the necessary rectifications and thus finds himself at the heart of continuous improvement.
The development of applications for mobile terminals has become, in a few years, a considerable challenge for the industrialist, in terms of productivity, quality and security.
Thanks to the COOX platform and the QPI module of COOX (Quality Performance & Indicators), you can access via your smartphone or tablet all the data you want at the right time and benefit from multi-level compliance checks. When receiving, one or more checks are carried out after which the batch of raw materials or components will be accepted or rejected. Carried out systematically (inline) or by sampling (offline), these checks guarantee the manufacturer a quality of exemplary products, reduced time to market and customer satisfaction.