Metal Industry - Bar turning and machining
The great diversity of treatments and industrial processes present in the metal sector makes this highly competitive and specialized industry one of the most demanding on the market.
Optimizing manufacturing processes, ensuring excellent product quality and irreproachable traceability are three of the major challenges of this industry for which, in a market marked by growing demand, quality requirements and those in terms of environmental protection are numerous.

The COOX™ MES solution was designed to meet these requirements.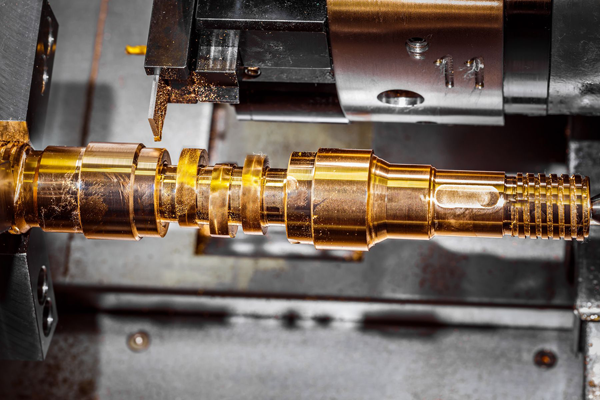 Environmental responsibility and irreproachable traceability
Due to its central and obvious place in the production of steels and metals, the metal industry is the first concerned by the 77.020 standard. All professionals in this economic sector, which involves many others by extension (construction, automotive, food industry, etc.) must therefore be particularly attentive to the requirements and criteria relating thereto.
As a sign of the importance of these new requirements, the major London Metal Exchange has unveiled the criteria that will apply to users of its platform in 2023:
Compliance with OECD ethical standards and exemplary traceability of the metals sold
Harmonize and improve traceability with careful monitoring of the steps taken by the ore, from the mine shaft to the final buyer, with certification of origin, of quality and compliance with the various standards.
By obtaining real-time systematic traceability of raw materials, COOX makes it possible to respond in a reactive manner to market expectations and regulatory requirements, in accordance with sector standards. If a result obtained seems abnormal, COOX delivers a detailed mode which reconstitutes in a tree structure all the progress of a raw material in question until the final product.
The metal sector: a major player in industry 4.0
The metal, bar turning and machining industry (iron, non-ferrous and non-precious metals, precious metals) is facing rapid digital transformation across its entire value chain. Cybersecurity issues, organizational restructuring, sustainable development, 3D printing...new constraints and opportunities are reshaping the sector.
To deal with it, players must equip themselves with tools that allow them torespond to the consequences of the increasingly volatile price of raw materials and the risks of metal shortages.
Digitization should therefore be seen as a tool for better communication and improvement of the internal infrastructure.
Thanks to COOX's MESbox™ PMT (Production/Quality Management & Traceability) module, production orders sequence the production according to the orders to be delivered. Their detailed planning can be consulted or modified at any time as well as their progress in table or graphical form, and the differences between planned and actual dates and durations appear immediately.
MES software: a valuable aid for the Metal sector
Many issues come into play for companies in this sector to be successful. They have both needs for their external and internal logistics (reception, inventory management, etc.), in control and testing, in quality, safety, environment, and for manufacturing and assembly.
Being able to manage each stage of production more easily, at a strategic or operational level, access to centralized information, etc., represents a huge time saving for the operational staff.
With COOX's MESbox™ QPI (Quality & Performance Indicators) module, you instantly obtain quality and performance rates.
Manufacturers can detect losses and failures in their production processes, react immediately by correcting them and provide reliable deadlines based on real-time monitoring of machines.
COOX enables manufacturers to meet their quality challenges and remain competitive by reducing costs, lead times and stocks.