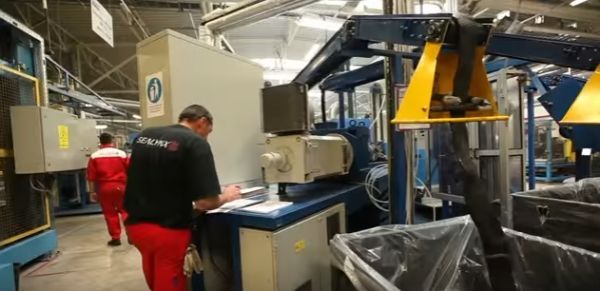 All the desired information is collected from the PLCs and then fills our SQL database.
SEALYNX Transières, located in the Eure department in Charleval and belonging to GMD group, global partner of the automobile subcontracting, combines several skills at the level of their engineering consulting and masters the complete process of manufacturing and transformation of the rubber: mixing, extrusion and finishing stage, TPE extrusion line, injection presses..
SEALYNX chose the COOX Industrial Control and Manufacturing Execution System solution to visualize in real-time production process, alarm management and production revenue. As well this technical solution allows to obtain the performance analysis of the production line and collect all desired information from the PLC to enrich the SQL database.