It is with great pleasure that we received you in Rennes for our technical seminar on September 17 and we would like to thank you very much for your presence.
The exchanges were numerous, the testimonies enriching and we hope that the event allowed you to strengthen your knowledge on MES and production management in real time.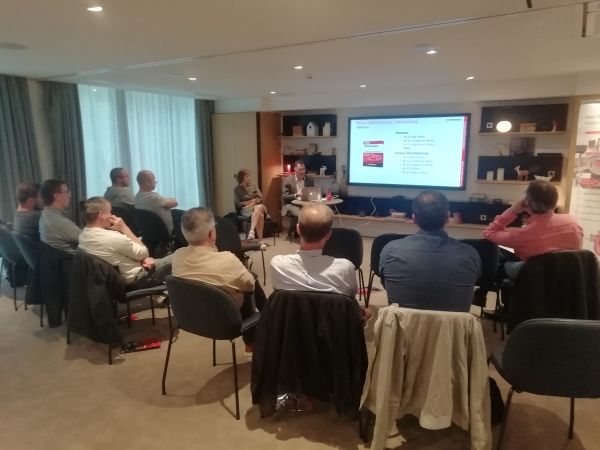 If, however, you have not been able to get around, please do not hesitate to contact us so that we can introduce you to the new BaseDemoUni mockup template, an ergonomic, user-friendly and very intuitive MES application to meet all of your workshop management: work orders' launch and monitoring, execution and tracing of ranges and operations, quality control plans, history and real-time plot of measurements and information, production performance indicators ...
All standard business components are configurable (presence and size of function keys, font sizes, column width, etc.). Particular emphasis was placed on ergonomics for operators with a set of modern dedicated interfaces ensuring maximum efficiency and ease of use for the execution of operations and quality controls, taking into account stops and scrap, while giving the operator a real-time view of his performance.