This new module is an extension of PMT (Production Management & Traceability) module.
It allows the scheduling of work orders of all types and the application of business rules.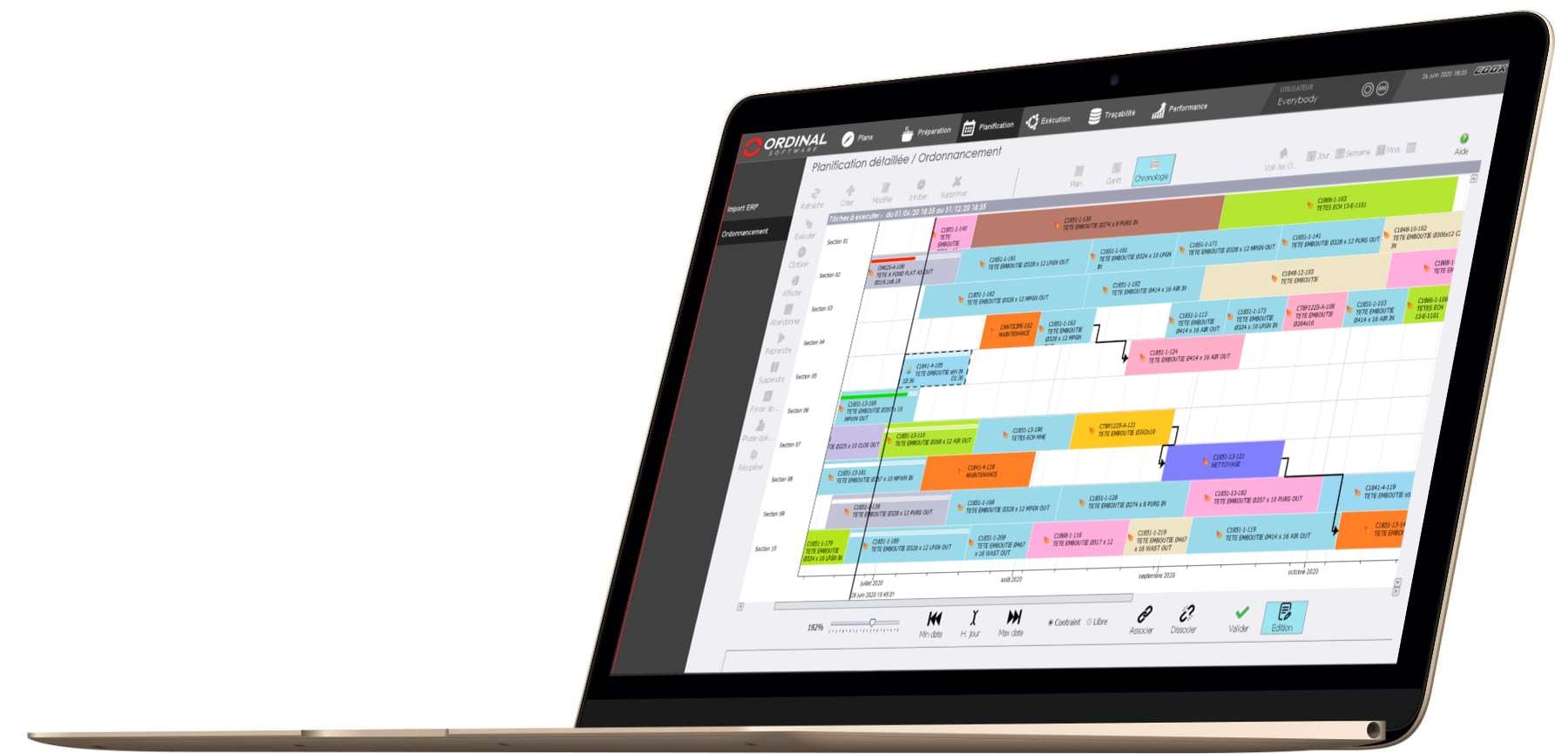 The IPS module extension allows the creation of Work Orders in the different ISA-95 areas (Production, Maintenance, Quality, Logistics) with color identification on the Gantt.
This brings great flexibility in terms of planning, the different activities being taken into account on a single plan.
Among its main characteristics, we will particularly note:
The management of the minimum and maximum deadlines (minimum: it is thus impossible to start a production order if the desired component is not available - maximum: a dead-line must be respected to ensure delivery to customers on time).
The definition of the dependencies between the Work Orders (which makes it possible to plan the different Works Orders, even if they are located on a different production line.
The provision of an edit mode with intuitive modification by drag & drop in a "sandbox" before any validation or cancellation (you can thus manipulate freely, without fear of breaking the current schedule and going back if necessary)
Calculation and visualization of the Work Orders' progress according to a customer business rule
The reservation of equipment and manpower for a Work Order