Face with an unprecedented health crisis, whether according to the INSEE indices for household confidence in the economic situation or those of the BPI with industrialists, the month of April 2020 recorded unprecedented data with a spectacular fall signs of confidence, reflecting general skepticism.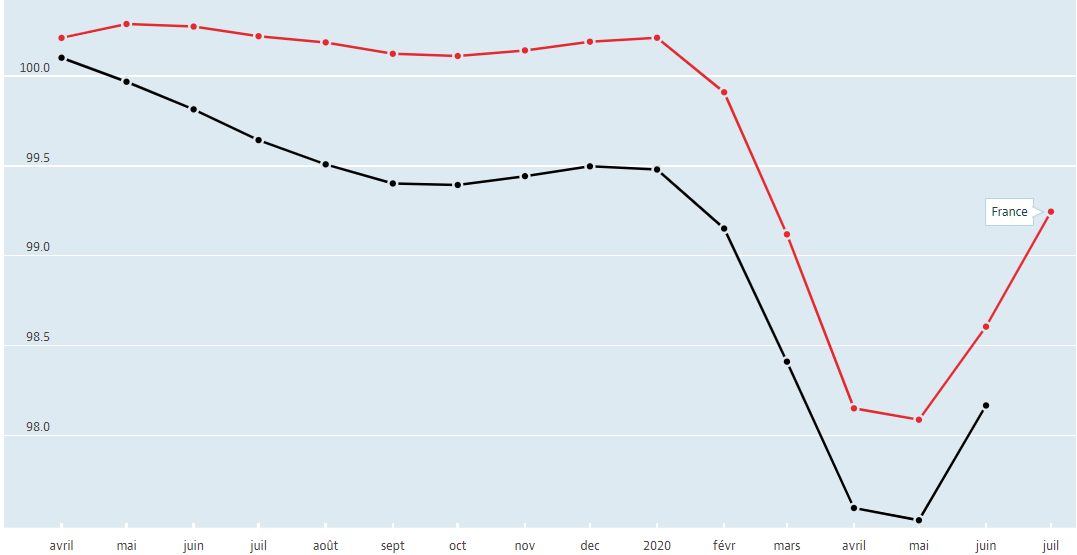 Evolution of the business confidence index- OECD source
Also, to support companies whose business is impacted by the coronavirus, BPIFrance has implemented a series of measures and supports companies to better manage their cash flow problems.
And it would seem that, even if we obviously cannot speak today of a real recovery, this confidence is gradually increasing: meetings and trade shows are again scheduled, new perspectives are given in terms of job creation, through a recovery plan...and industrial investment projects are being considered again.


OECD Data show the same trend: since the end of may, both in terms of consumer confidence and that of business confidence. For consumers, the index was at its lowest at he end of May and has been rising steadily since. For businesses, the progress is even more spectacular.
When we know that the Business Confidence Index is based on companies' assessment of production, orders and stocks as well as the current situation and their short-term expectations, we can estimate that this slight improvement is a promising sign and that these different indices will continue to increase.
As regards the MES area in particular, we identified in July nearly 15% more projects than in February. An increase in our statistics which gives us confidence in the future!