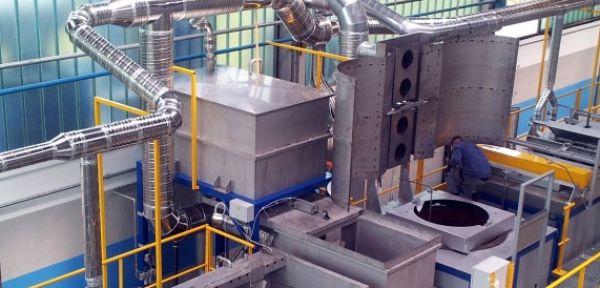 Thanks to the animation of synoptics, it is possible to visualize in real time the state of the machine and all its parameters.
The HEF group is a global leader in surface engineering, able to offer its customers a global service ranging from research, to the operation of processes or the supply of components, including industrial and technology transfer. The wide variety of its processes now allows the HEF group to intervene on the functionality of the surfaces, thus opening the way to new perspectives.
HEF chose the ORDINAL Software solutions to meet the constraints encountered, such as the complexity of treatments related to the management of parameters using different technologies such as aeraulic, chemistry or electricity. Thanks to the software, directly integrated into the machines, the recipe management is facilited, the programs optimized and the traceability assured.
Supervision is used in production, development and maintenance : a valuable aid in the development of new processes and the maintenance of machines.