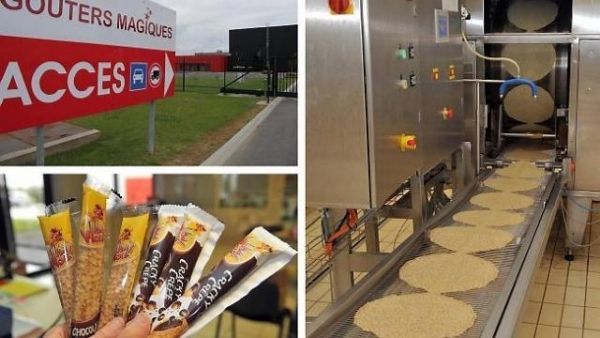 All our production data are now archived automatically and can be consulted at any time.
Gaillard Pâtissier is located at Locminé in the Morbihan department and has for main activity the manufacturing of industrial pastry. The company offers a wide range of pastries for the snack restoration through 2 brands THE STER PATISSIER and WHAOU! (Goûters Magiques Group) and thus appear among leading brands in France for long madeleines and filled pancakes..
Gaillard Pâtissier chose the COOX production monitoring solution to control the production site, Recipe Management, Process Traceability (MESbox PMT) as well as Material Traking Genealogy (MESbox MTG). The architecture is also endowed with the module COOX RS (server of redundancy) and with Archive module manager which allows the archiving of the production data"