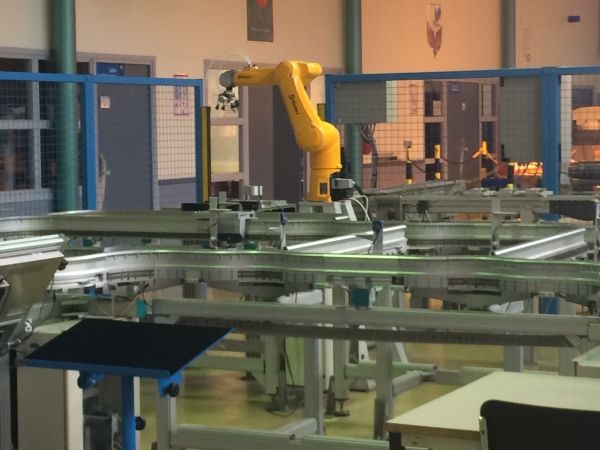 The main interest is in fact to show students in the context of a concrete project, how is realized with COOX, the implementation of a typical architecture of piloting a factory such that they can meet it in the industrial world.
The AIP (Interuniversity Workshop of Productivity of Valenciennes) is a pole of the Polytechnic University Hauts-De-France (UPHF: formerly University of Valenciennes and Hainaut-Cambresis (UVHC)). It is attached to the National Scientific Interest Group (SIG) S-mart. This division pools hardware and software resources in the fields of industrial computing, maintenance, production management, design and mechanical manufacturing, etc.) for the teaching and research components of the 'UPHF.
It consists of 2 teaching structures as well as a research center:
- The ENSIAME (National School of Engineers in Computer Science, Automation, Energy Mechanics and Electronics) forming an engineering curriculum.
- The ISTV (Institute of Sciences and Techniques of Valenciennes) forming on a course licenses and masters.
ORDINAL Software's COOX solution has been chosen and deployed on AIP-hosted applications, which is in fact a cross-functional component and provides shared resources to the different teaching and research components. COOX is used on many levels and in different configurations.